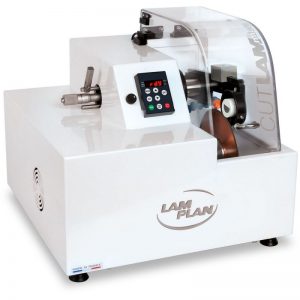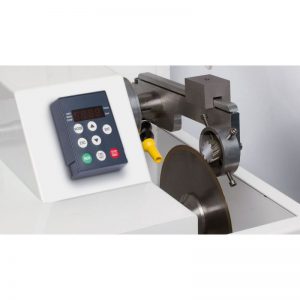 Product Description
The Cutlam micro 1.1 is a laboratory cutting machine that is economical and easy to use. It is designed for precision cutting of the most sensitive materials.
The Cutlam micro 1.1 is a versatile and robust machine. Its speed range and cutting chamber capacity enables use for many applications with a variety of cutting wheels up to 150mm diameter. Equipped with an independent decanting/recirculation tank, it allows the user to easily make slow cuts in optimum conditions of cooling.
Stable and vibration free
Equipped with a hinged transparent hood to avoid any spraying outside of the machine
Easy access for clamping vices
Safety device
Independent decanting/recirculation tank
Cutting feed is controlled with a sliding weight system, allowing the user to fine-tune the load applied for delicate and slow cuts
Based on a robust aluminium frame with a painted metal body, the Cutlam Micro 1.1 is stable and vibration free. The hinged transparent hood avoids any spraying outside the machine and allows easy access for clamping vices on the arm. The hood is also fitted with a safety device.
Included Equipment:
Recirculation coolant system, 10 litres
Cylindrical sample holder with clamping screw: Ø 12 to 50mm
Set of flanges Ø 50 mm for cut-off wheels Ø 125 to 150mm
Features & Specifications

Wheel Ø:
75 to 150mm
Shaft Ø:
12.7mm
Standard flanges Ø:
50mm
Lateral arm displacement:
Stroke 25mm (accuracy 0.02mm)
Preload weight:
1 x 200g
Vertical movement:
Manual
Lubrication/cooling:
Recirculation system, 10 litres, 800 L/hour pump, driven by the machine
Motor power:
0.18 kW
Rotational speed:
Variable, from 50 to 1500 rpm
Body:
Steel coated with epoxy paint
Protection:
Transparent cover with locking system
Voltage:
230 V – 50 Hz single phase
Dimensions:

W x H x D: 390 x 390 x 340mm

Weight:
25kg