EMSIS GmbH | Cameras for Electron Microscopy
Emgrid Australia Pty. Ltd. is proud to represent "EMSIS GmbH" (formerly Olympus-SIS) in Australia and New Zealand.
The principal of Emgrid Australia, Craig Noble has been associated with electron microscopy for almost 20 years and can offer assistance on a wide range of applications. Emgrid Australia Pty. Ltd. maintains a strong link with former principle Mr Graham Tranter to ensure customers receive continued support and advice on specimen preparation techniques.
The EMSIS GmbH, located in Münster Germany, is the successor of the well-known Olympus Soft Imaging Solutions (OSIS) GmbH EMIC product group. EMSIS will continue with the entire scope of the EMIC business, from selling known and new EM imaging products to the support of existing products and installations worldwide. EMSIS members have many years of experience supporting remotely or locally the entire SIS and OSIS product range. All services needed from hotline support to hardware repairs including warranty claims will be provided.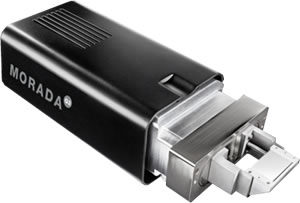 The offered product range includes the previous OSIS TEM camera models, imaging software for SEM and TEM, services and training.
For more information on EMSIS TEM Cameras and Software, please Contact Us.
Camera brochures:
Software