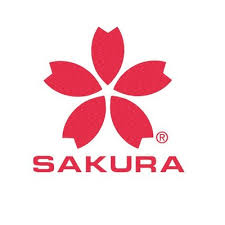 HISTOLOGY CONSUMABLES by SAKURA including TISSUE-TEK® and Finetek products.
Emgrid Australia is proud to offer the Sakura consumable product range including Tissue-Tek®, Finetek, Uni-Cassette®, Accu-Edge and O.C.TTM compound across Australia and New Zealand.
The principal of Emgrid Australia, Craig Noble has been associated with microscopy for almost 20 years and is able to offer assistance on a wide range of applications. Emgrid Australia also maintains a strong link with our suppliers to provide an excellent source of expertise and support.
For more information , or to request a quote, please Contact Us.
Processing Embedding Cassettes Systems by Tissue Tek®; Sakura Finetek


Tissue-Tek® Process/Embedding Cassettes
Made from chemical resistant plastic. These cassettes have an angled, texture writing surface, ensuring positive identification throughout processing, embedding, sectioning and storage. Stainless steel cover is available separately
Tissue-Tek® Embedding Rings


Made from polystyrene and reinforced with the dual bar centre support to prevent warping, these rings have a cross-hatch surface design that provide excellent paraffin bonding for clamping and sectioning.
Tissue-Tek® Base Molds for Embedding Rings


Made from high quality stainless steel for optimal thermal conductivity, and they have a well-polished surface for easy paraffin block removal. All of the corners are rounded for good paraffin ribboning. These Base Molds are for all applications in specimen embedding with Tissue-Tek® Embedding Rings shown above.
Tissue-Tek® Embedding Supplies; Sakura Finetek
Tissue-Tek® Mold Release, Concentrate

Use this solution to coat base molds to ensure complete separation of embedding paraffin from the mold. The working solution is prepared by adding 5 ml of Concentrate to 95 ml of ethyl alcohol or isopropyl alcohol. Molds are dipped in solution and dried prior to use.
Tissue-Tek® Cryomold®; Sakura Finetek
These disposable plastic Cryomolds produce a uniformly shaped flat surface specimen block with tissue freezing medium (O.C.T.) for frozen sectioning, Standard Cryomold fits directly into Cryobar® freezing wells of the Tissue-Tek® II microtome/cryostat. Use a Cryomold® adapter to adapt smaller biopsy and intermediate Cryomold® molds to freezing wells on the Cryobar® unit.
Cryomold® Specimen Holders


Plastic Cryomold®, round shapes with a tab for easy handling. Available in standard and biopsy configurations. The standard mold measures 22mm (D) x 5mm deep. The Biopsy mold measures 15mm (D) x 5mm deep.
Tissue-Tek® O.C.T Compound


Easily orient specimens with Tissue-Tek® O.C.T Compound using the Cryomold® technique
The Tissue-Tek® Manual slide staining set
In combination with the ready to use Tissue-Tek® H&E Staining Kit, assures a consistent quality. The lightweight packaging of the H&E Staining Kit contains matching volume of the staining set reservoirs. Furthermore the use of pouches, prevents further waste and reduces the exposure of hazardous chemicals to your staff. The Tissue-Tek® staining pouches protect the staining solutions against light, ensuring quality.